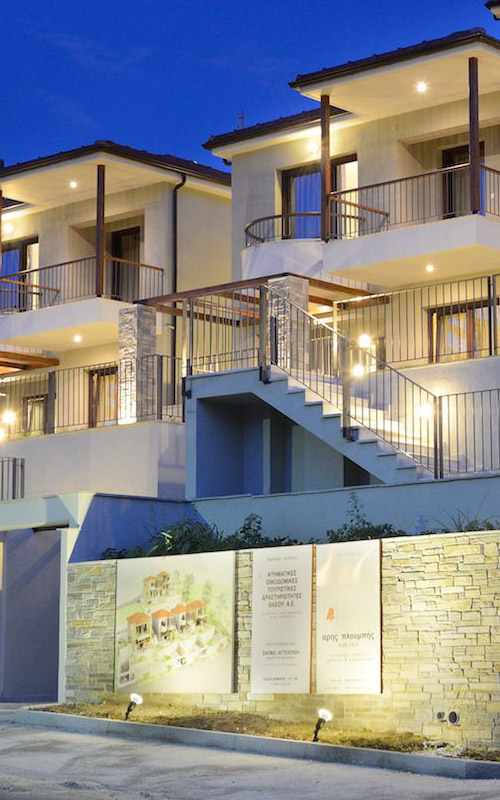 The company AARIS PLOUMPIS PL.D.C.C.C., from the date of its establishment up to date, has undertaken projects that vary concerning the size, the form, the usage, the necessary specialization and their technological innovation. The projects can be divided to the following ten categories:
Housing – dwelling estate buildings
Luxurious detached houses
Industrial buildings
Office buildings
Hotels
Car stations
Shopping centers
Building restorations, renovations and reinforcements
Infrastructure projects
Energy efficiency control of the buildings, sustainable energy sources applications and pioneer techniques of heat installation of existing buildings
Concerning their nature and structure, most projects are concrete constructions. Over the last years, in industrial constructions mostly, a high percentage of the buildings are metallic or mixed constructions. Special emphasis is given to the
energy efficiency of the buildings
via the study of innovative solutions of all the forms of sustainable energy sources. The company's activities are mainly focused on the city of Thessaloniki, but during the last few years have also expanded in other counties of northern Greece and in Attica. The flexibility and adaptability to different local markets renders
ARIS PLOUMPIS PL.D.C.C.C.
particularly accessible to customers.